Space
Explore available creative workspaces in Lewisham.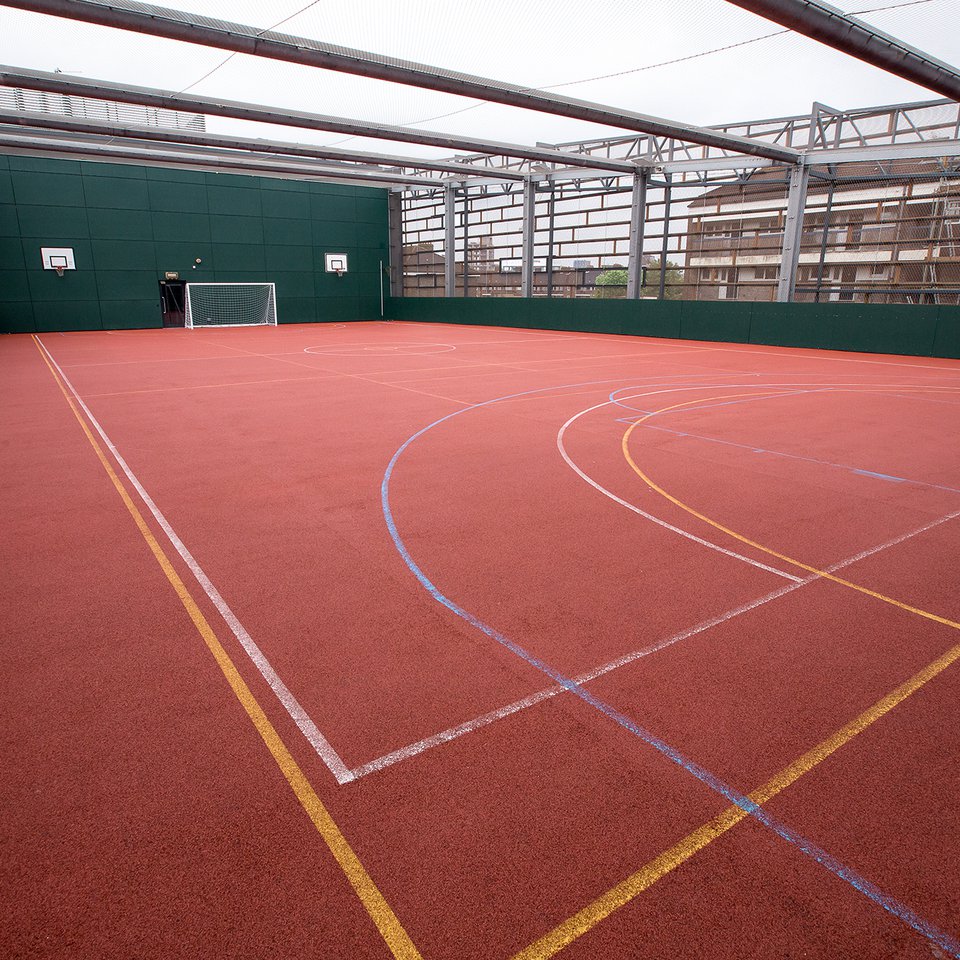 Ball Court at Deptford Lounge
Deptford Lounge
9 Giffin St, London, SE8 4RH
Access hours: Monday - Friday 4.30pm-9.30pm Saturday 9.30am-4.30pm Sunday 10.30am-4.30pm All week in school holidays
Floors/access: 2nd Floor/lift availability
Wifi: Included
Storage: No
Situated on the 2nd floor of the Lounge, the open air Ball Court has a capacity of 100 and can be hired for sports clubs, tournaments or matches. It is ideal for various sports and has markings for football, netball and basketball.
Adjoining changing rooms have shower and toilet facilities.