Education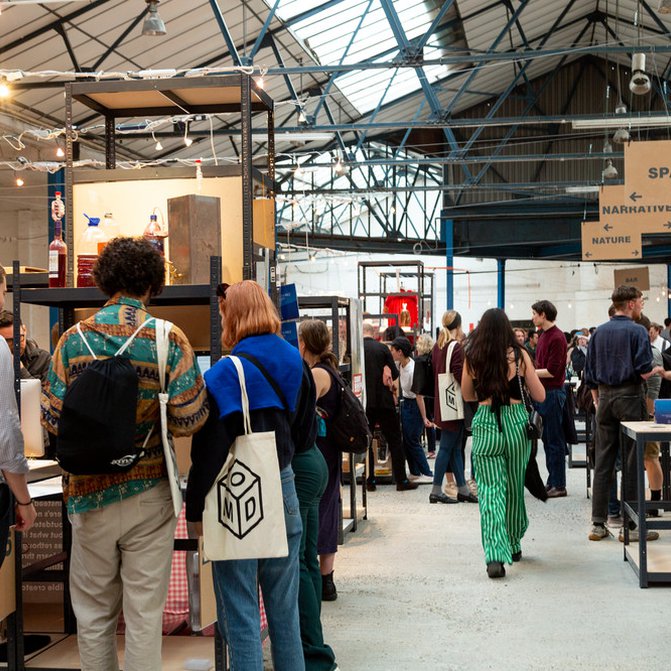 Goldsmiths University of London
Goldsmiths is committed to enabling its talented staff and students, as well as using its buildings and facilities, to help cement North Lewisham's position as a place where creative ideas can take root and flourish.
Through the CEZ and the work of SHAPESLewisham, Goldsmiths aims to work alongside other organisations to deliver a step change to the way the area currently promotes and supports the creative industries, adding value and benefit for the whole local community.
Goldsmiths is keen to redouble its efforts to creat clear signposting for local people to develop a career in the creative industries, and through formal education, short courses and specialist support and training, create a fertile fround for nurturing new business and social enterprise.
One of the key aspirations is to attract members of the public into the very heart of Goldsmiths' campus, as a space that is shared with the local community. Through a range of initiatives, arts practitioners and local groups can collaborate with Goldsmiths students and staff and make use of our space and facilities.
Key to this is the construction of a new hub for enterprise, based in a parade of shop units on New Cross Road. This centre will provide flexible workspace for up to 100 local businesses and provide help and advice to hundreds more, leveraging Goldsmiths' research specialisms for the benefit of the local economy.

One Goldsmiths
Leaders, believers, challengers and debaters. They've all studied at Goldsmiths, and they've been inspired to change things, challenge things and pave the way in all sorts of areas.
Upcoming events
Workshop
10 Steps to Growth Bootcamp
Date:
31 Mar 20 — 31 Mar 20
Venue:
Goldsmith University
This DeK Growth Project is part-funded by the European Regional Development Fund (ERDF) delivered by Lewisham Council in partnership with London Southbank University and Goldsmiths University. The project focuses on supporting, growing and sustaining growth in small businesses.

Programme Includes

· What do we mean by a growth rather than lifestyle business?
· Summary of the 10 barriers
· From client preference to market segmentation
· Sales pipeline – the key to bootstrapping
· Marketing and promotion
· Staff and culture – why do people want to work with you (particularly critical for a service business growth)?
· Systems and processes – dealing with the "day to day"
· Networking Opportunities throughout the day with businesses in the group for learning and support from other companies with the potential to increase productivity, opportunity to make contacts/ suppliers/ customers and profitability.
· Growing the product and service portfolio
· Sales Channel
· Positioning (you will leave with at least the beginnings of a "positioning statement"
· Branding
· Scalability – plan to avoid the problems that increasing your business by a factor of 10 might cause!

Eligibility
a) Be small and medium-sized enterprises (SMEs) according to the European SME definition http://ec.europa.eu/growth/smes/business-friendly-environment/sme-definition/
b) Be registered or trading in the London region covered by the 32 boroughs of London & the City of London. Sole Traders must provide a Unique Tax Reference Number (UTR) and date of registering the business with HMRC
c) Not be "Undertaking in Difficulty". Please see the definition here
d) Have n ot received more than €200,000 in public funds over the last 3 fiscal years.