Education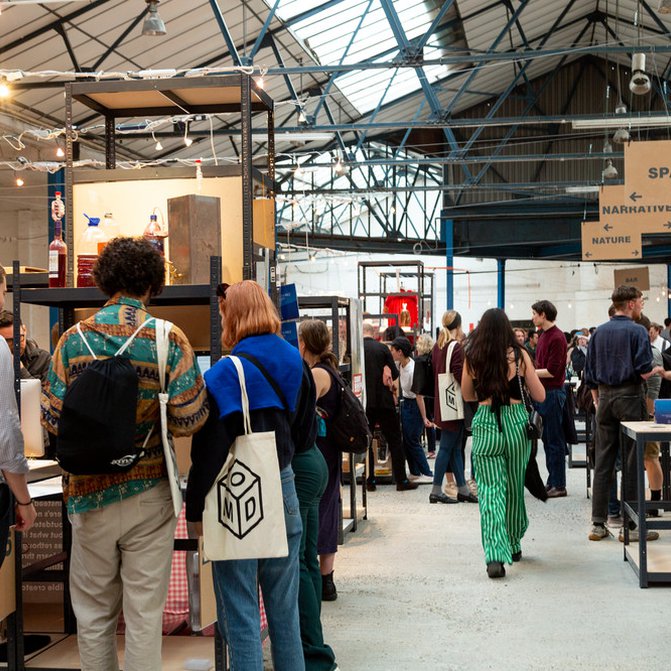 Goldsmiths University of London
Goldsmiths is committed to enabling its talented staff and students, as well as using its buildings and facilities, to help cement North Lewisham's position as a place where creative ideas can take root and flourish.
Through the CEZ and the work of SHAPESLewisham, Goldsmiths aims to work alongside other organisations to deliver a step change to the way the area currently promotes and supports the creative industries, adding value and benefit for the whole local community.
Goldsmiths is keen to redouble its efforts to creat clear signposting for local people to develop a career in the creative industries, and through formal education, short courses and specialist support and training, create a fertile fround for nurturing new business and social enterprise.
One of the key aspirations is to attract members of the public into the very heart of Goldsmiths' campus, as a space that is shared with the local community. Through a range of initiatives, arts practitioners and local groups can collaborate with Goldsmiths students and staff and make use of our space and facilities.
Key to this is the construction of a new hub for enterprise, based in a parade of shop units on New Cross Road. This centre will provide flexible workspace for up to 100 local businesses and provide help and advice to hundreds more, leveraging Goldsmiths' research specialisms for the benefit of the local economy.

One Goldsmiths
Leaders, believers, challengers and debaters. They've all studied at Goldsmiths, and they've been inspired to change things, challenge things and pave the way in all sorts of areas.
Upcoming events
Workshop
Goldsmiths Enterprise Hub: Design Consultation Workshop
Date:
28 Aug 19 — 28 Aug 19
Additional info:
6.00 – 8.00pm on Wed 28 August
Venue:
Goldsmiths, University of London 8 Lewisham Way London SE14 6NW
Join us for a workshop to help design a brand new space for local entrepeneurs in New Cross.
Goldsmiths, University of London is working with Lewisham Council, the Mayor of London, and other partners to transform a largely disused parade of shops on New Cross Road into a new work space offering a range of practical support to freelancers, small local businesses and social enterprises.

The Enterprise Hub will connect great ideas – from local entrepreneurs, small businesses, students and alumni – with Goldsmiths' research expertise. Our aim is to open for business from early 2021.
We would greatly value your input during one of two workshops being held with our architects, Morris+Company.

We will provide refreshments and a chance to meet local entrepreneurs, freelancers, and Goldsmiths staff and students in a relaxed environment where we can discuss our emerging plans and how the space can best be designed to suit the needs of those who we hope will come to use the Hub.
We very much hope you can make one of our sessions.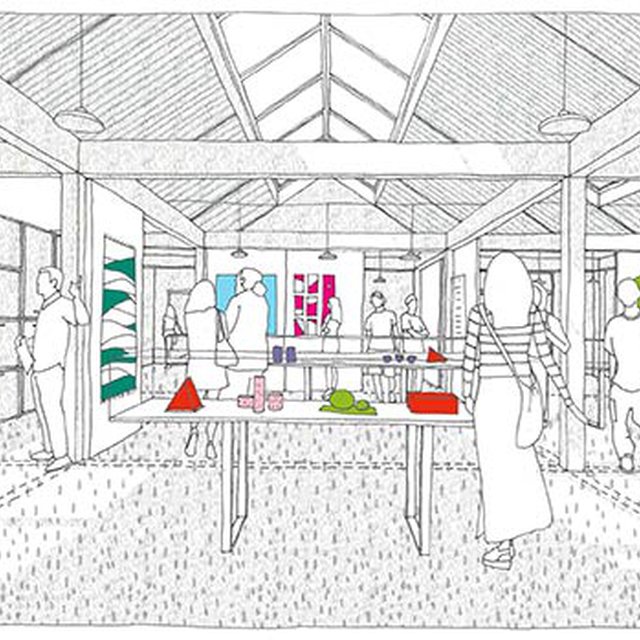 Other
Goldsmiths Open Innovation Network Launch
Date:
12 Sep 19 — 12 Sep 19
Venue:
Professor Stuart Hall Building - Room LG02, Goldsmiths, University of London
The Enterprise Office at Goldsmiths would like to invite you to the launch of Goldsmiths' Open Innovation Network (GOIN). This initiative aims to provide a forum to build relationships between Goldsmiths' academics and external individuals and organisations such as yourselves and to foster collaboration across activities ranging from student placements and KTPs to consultancy and contract research.

We will be holding a series of 4-6 events per year exclusively open to members of the Open Innovation Network. These may be themed around individual academic disciplines, research areas and/or upcoming funding opportunities, and will feature presentations from Goldsmiths academics along with representatives from business, industry and government. For our launch event we are delighted to be having a Key Note Speech from Hamish McAlpine, Head of KE Data and Evidence at Research England; followed by presentations from two of our most exciting academics: Dr Sylvia Xueni Pan in Computing talking about her work on an upcoming Peaky Blinders virtual reality game; and Professor Mike Waller, Head of the Design Department talking about the applications of neuroscience to the design process.

Benefits to external participants through participation in the Open Innovation Network
 
Exclusive access to Open Innovation Network events.
Opportunities to engage with Goldsmiths' academics and students.
Hear about the latest academic research and innovation.
Updates on trends in governmental research strategies and funding priorities.
Horizon scanning for specific upcoming funding opportunities. 
Access to funding schemes only available in conjunction with universities like Goldsmiths.
Feedback and inform our lobbying of bodies including UK Research and Innovation (the successor to HEFCE) and central government.
General networking.

Launch Event Schedule

6.00 – 6.30 Registration and drinks
6.30 – 6.40 Welcome & introduction to the Open Innovation Network
6.40 – 7.00 Hamish McAlpine, Head of KE Data and Evidence at Research England - Key Note Speech
7.00 – 7.20 Dr Sylvia Xueni Pan: VR & AI - Bringing Peaky Blinders to Life
7.20 – 7.40 Prof. Mike Waller: When Design Thinking meets Neuroscience
7.40 – 8.30 Drinks and networking

Date: 12th September 2019
Time: 6pm - 8:30pm
Location: Professor Stuart Hall Building - Room LG02, Goldsmiths, University of London

To register for this event please use this link: