Space
Explore available creative workspaces in Lewisham.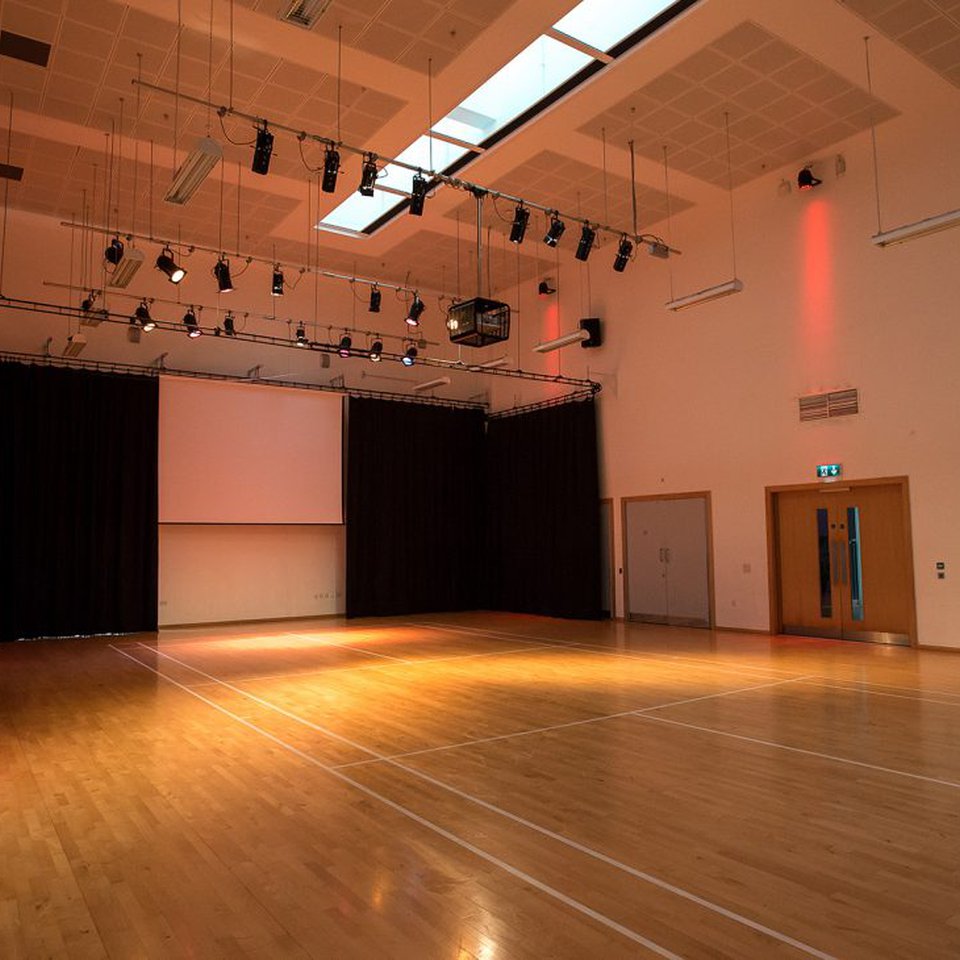 Main Hall at Deptford Lounge
Deptford Lounge, 9 Giffin Street, SE8 4RJ
Size: 17.75m x 12.2m
Access hours: Monday - Friday 4.45pm-9.30pm Saturday 9.30am-4.30pm Sunday 10.30am-4.30pm All week in school holidays
Floors/access: Ground Floor
Wifi: Included
Perfect for an array of events from conferences and performances to sporting events.
Can be combined with the Studio at Deptford Lounge to give a capacity for up to 300 seats.
With a flexible set up, the room features a projector screen and moveable staging and chairs. All equipment in this room is included in the price and includes lighting, staging and projection equipment, but it must be booked in advance. A laptop can be hired at additional cost.

Please Note
The Main Hall is only available outside of school hours during term time: Monday – Friday 4.45pm – 9pm. Saturdays 9.30am – 4pm and Sundays 10.30am – 4pm.
Available from 8.30am Monday to Friday during school holidays.