Space
Explore available creative workspaces in Lewisham.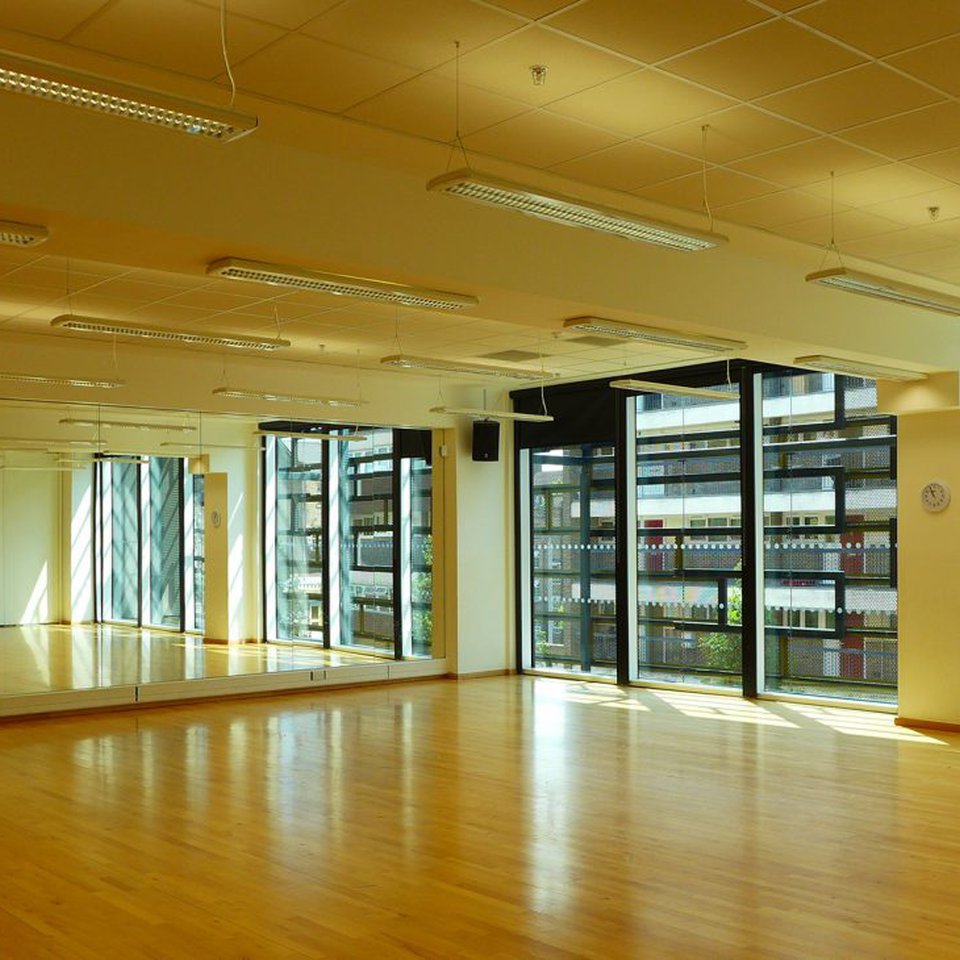 The Studio
Deptford Lounge, 9 Giffin Street
SE8 4RJ
Size: 100 Chairs
Access hours: All day
Floors/access: First Floor
Wifi: Included
This beautiful, light, state-of-the art air conditioned studio features a sprung floor and mirrored wall.
Ideal for rehearsals or workshops. It has also proved very popular for children's birthday parties and comes inclusive with the use of a PA System.
Only available outside of school hours during term time: Monday – Friday 4.45pm – 9pm. Saturdays 9.30am – 4pm and Sundays 10.30am – 4pm.
Available from 8.30am Monday to Friday during school holidays.
Discounts are available to charities and community and local organisations